ETC Lewvino Maguyon, left, and ETCM Jim Taylor walk away from the 12-story radio microwave tower.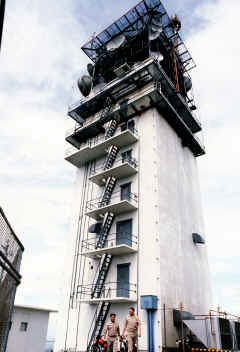 Mount Santa Rita with the U.S. Naval communications station at its peak as cattle cross the narrow, winding road at its base.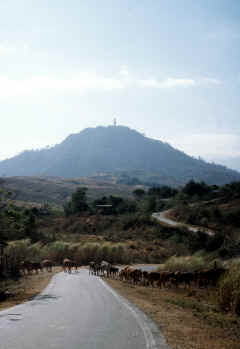 Two Navy men near the San Miguel antenna on the 10th floor of the 12-story microwave tower.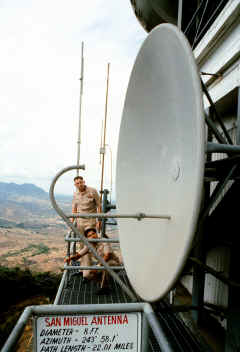 LT Frank Phillips conducts the monthly personnel inspection.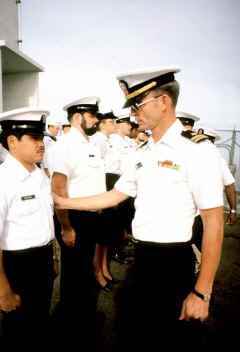 Santiago Novero, one of two full-time civilian employees, performs maintenance on a 275-kilowatt diesel generator he helped install more than 25 years ago.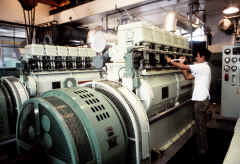 ET2 Robert Stone replaces a component in a microwave radio power supply.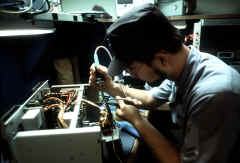 --